406 N Seal Ave, Long Beach, MS 39560
(228) 864-8577
ABOUT US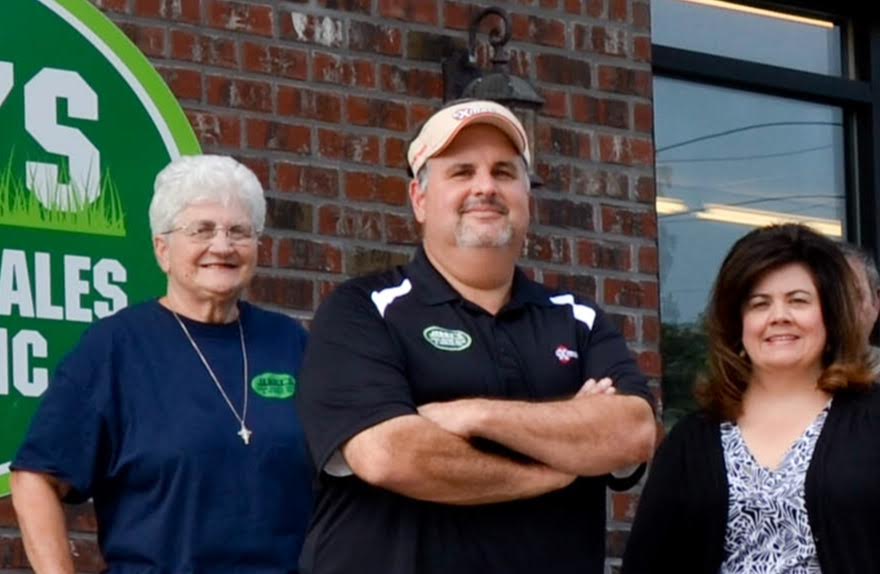 Jerry Favre, started this business in 1971 by taking in a few mower repairs when he was temporarily laid off from his welding job at the shipyard. He had a love for and a natural ability to fix any kind of engine.
Soon, those few mower repairs became more and more and he moved his operation from his carport to an old shed in the backyard. The local Simplicity/Snapper dealer talked him into taking a few mowers to sale and as they say – the rest is history! He and his wife, Conchetta Favre, worked many hours, took lots of risks and made Jerry's Lawn Mower a successful business!
Fortunately, their son, Johnny Favre, inherited those mechanical genes and love for engines from his dad. He's been in the lawnmower business his entire life. It's what he knows and what he does best. Jerry became ill in 1994 and it was then that Johnny took over the reigns of Jerry's Lawn Mower.  His wife, Holly Favre, eventually joined him in 1997. Conchetta, Johnny and Holly now run the business along with nine great employees!